MINNESOTA RIGHT OF WAY &
RELOCATION CONSULTANTS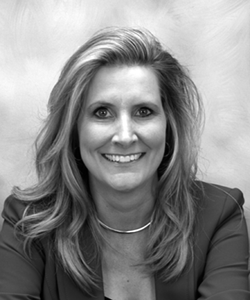 Sonya A. Henning, PE, President
Sonya has more than 23 years of experience in the civil engineering field, with most of the time focused specifically on right of way engineering and acquisition. She has solid experience in right of way acquisition, contract administration, and plan review. She is licensed in the state of Minnesota as a Professional Civil Engineer, a Real Estate Broker, is the Primary Broker for the Real Estate Company and is a notary public.  In addition to acquiring property rights for cities and counties she has worked for the Minnesota Department of Transportation as a District Right of Way Engineer and as the statewide Right of Way Program Manager, managing and coordinating right of way programs throughout the state.
Sonya's licensures in civil engineering and real estate offer the city and the property owners a knowledgeable project manager and credible right of way acquisition agent who can explain the acquisition process as well as the design, schedule and construction needs.  These skills and experience aid in creating a consistent acquisition team, trusting relationships with the property owners and an effective voice for the agency. Her ability to identify and resolve complications in parcel acquisition early on, and respectful, timely communication with property owners has proven to decrease the time needed for acquisition and minimize the need for condemnation.
Dan founded Wilson Development Services, now part of Henning Professional Services, Inc., in 1980 as a real estate development consulting firm specializing in acquisition and relocation services.  He's an expert on the Uniform Real Property Acquisition and Relocation Act, and has represented numerous municipalities, public, and nonprofit agencies throughout the State of Minnesota in thousands of residential and commercial acquisition and relocation transactions.  Dan is holder of a Minnesota Real Estate Brokers' License and has provided such services to public agencies, non-profits and private developers for over 45 years.
Leah Traxler, Right of Way Specialist
Leah Traxler is a Right of Way Specialist who has been licensed in real estate since 2002 and started with Wilson Development Services in 2005.  She is a knowledgeable Right of Way and Relocation Agent who handles conflict and emotion skillfully and patiently.  Her persistence results in successful project outcomes.  Leah is holder of a Minnesota Real Estate Brokers' License and is a notary public.
Gregg A. Larson, Right of Way Specialist
Gregg has more than 12 years of experience in right of way acquisition.  He works closely with the clients, design staff, and landowners to address parcel specific concerns. His attention to these concerns not only resolves issues, it boosts project acceptance among the landowners. Gregg has more than 15 years of experience in construction and land surveying which has enhanced his communication skills with landowners and project stakeholders.  Gregg is a licensed Real Estate Salesperson and notary public, and a member of the International Right of Way Association.
Helen Flowers, Right of Way Specialist
Helen has more than 7 years of experience in right of way acquisition, previously with Wilson Development Services.  Helen's specialty is in residential and business relocation, but she also provides right of way acquisition services. She has successfully handled complex residential relocations with individuals in Minnesota and throughout the nation.  She provides permanent and temporary relocation services, including claims, plans and mobile home relocations. Helen is a licensed Real Estate Salesperson and notary public.
Sara Flagstad, Office Manager/Right of Way Associate
Sara began her career in real estate and transportation system development nearly nine years ago with the Wisconsin Department of Transportation.  Since then, she has worked for the City of Bloomington and Chanhassen as an Engineering Support Professional, performing contract management, advanced administrative support, and project coordination.  Her extensive experience in engineering and government gives her a unique perspective of the challenges faced by municipalities and public agencies.  Sara is a notary public, and is working on obtaining her Real Estate Salesperson license.
Charlie Peterson, Right of Way Specialist
Charlie has provided residential, mobile-home, and business relocation for 4 years with Wilson Development Services.  Charlie has handled the technical aspects for claim documentation for multi-million dollar business claims for relocation projects.
Tom Weber, Right of Way Specialist